Doug Slater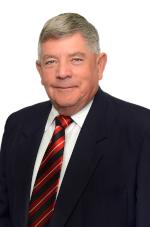 Property Consultant
Doug is one of the South West's most recognised identities who was selected by the WA Tourism Commission as the ambassador for the "Extraordinary Taxi Ride Around WA".
He has had 45 years experience with Elders and has a great understanding of the Bunbury region and its people.
Of all the products Doug has sold, real estate has brought him immense satisfaction with appreciative clients and referral business. "Helping people is what it is all about and we are going to achieve this with the team at Bunbury." Call Doug for residential, lifestyle and rural properties around Bunbury.
08 9791 0977
(08) 9725 6727
0428 725 602