Noel Jones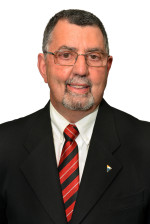 Rural Property Consultant, Water Broker
Noel Jones has strong ties with the people of the South West due to his participation with many community organisations. He has many contacts within the dairy industry including processors, and can assist in all rural real estate needs including the transfer of Ground Water Licences.

Noel believes service and honesty are the most important part of building a working relationship.

Please do not hesitate to call Noel for assistance.
Elders Real Estate WA 2014 - No. 1 Rural Salesperson
08 9726 5277
(08) 9725 6727
0418 932 438