1 Bunbury City Car Cleaners
Bunbury WA 6230
$70,000 Including Stock
Long Established Profitable Business
Bunbury City Car Cleaners is a consistent and successful business that has been trading profitably for many years. The current owners have operated the business for the last 18 years and have done very well for themselves. The business has an excellent rapport with a number of the local car and truck yards, as well as looking after some Government Department fleet requirements. The business is well supported by the general public and has always got ongoing work on the books.
Bunbury City Car Cleaners operates from a very well appointed workshop in the heartland of Bunbury's mixed business districts. The surrounding businesses are involved in a diverse variety of mechanical sales and repairs, from motorbikes dealerships, car yards through to hardware and aftermarket vehicle accessories to mention just a few. It would be hard to imagine a better location for this type of business.
Bunbury City Car Cleaners operates with extreme efficiency as the owners have well established systems in place. The service they offer is first class and they are known for doing a premier job. The current owners have established a solid reputation within the local community and will assist the buyers with any training that is needed to facilitate the ongoing success of the business.

I suggest this business will not be on the market for long, so get on the phone and give me a call or send me an email for the business Information Memorandum.
Can I afford 1 Bunbury City Car Cleaners?
With access to the best on offer from 30 lenders and complete support and advice from pre-approval to settlement, you can trust an Elders Home Loans broker to find a quick and simple solution.
Get a Quote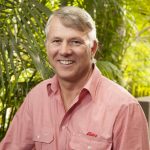 Elders Real Estate Bunbury - Stirling Street
Enquire about 1 Bunbury City Car Cleaners, Bunbury, WA, 6230