1 Newy's Vegie Patch
Kirup WA 6251
$192,000
The Best Opportunity in the South West
Be very quick if you want to own this very prosperous well known, Multi - Award Winning - Iconic Business.
Newy's Vegie Patch is one of those businesses that enjoys a fabulous success story.
The current owners have developed Newy's Vegie Patch into a very profitable and vibrant business. The moment you walk through the front door of their establishment you can't help but be impressed with the array of fresh produce that adorns the shelves of this delightful fresh produce store.
Newy's Vegie Patch enjoys an enviable reputation throughout the area as the outlet of choice for fresh fruit, vegetables, and the wonderful range of deli lines that are sourced from a variety of local growers and producers from through-out the district. Newy's Vegie Patch is located in one of the major fresh produce growing regions of Western Australia, therefore establishing the business as a sure winner and ambassador for the vast range of locally grown produce on offer.
That said, once you delve further into the business, it is truly impressive with what the current owners have achieved and the level of success that this business has afforded them over the years. This is a very profitable enterprise.
Newy's Vegie Patch truly is a fantastic opportunity just waiting for the next owners. As I said earlier be quick, this business will sell quickly.
The Property is located on 3,052m2 of freehold land in the heart of the Kirup town site and fronts the busy South Western Highway, affording the property and business very high exposure. The constructed buildings on the property include
Vegie shop
Cool room shed to rear of shop
Main house
Second house
Vacant shop
Newy's Vegie Patch enjoys strong patronage from both local customers and the myriads of traveling public that pass up and down the South West Highway every day. The business has strong historical financials that underpin the ongoing business success.
This business can either stand alone as a retail store or if you are a local vegetable or fruit grower then you can add value to your harvest by owning your own venue to market your produce.
For further information on this dynamic business, please phone or email me for a confidentiality agreement to receive the business information memorandum.
Can I afford 1 Newy's Vegie Patch?
With access to the best on offer from 30 lenders and complete support and advice from pre-approval to settlement, you can trust an Elders Home Loans broker to find a quick and simple solution.
Get a Quote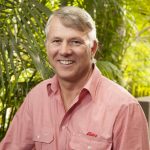 Elders Real Estate Bunbury - Stirling Street
Enquire about 1 Newy's Vegie Patch, Kirup, WA, 6251