1 South West Timber Sawmills
Busselton WA 6280
FOR SALE - SOUTHWEST SAW MILL FOR SALE
Huge Price Reduction
Sold as a Going Concern.
Impressive Southwest Saw Milling and Production Enterprise.
The owner of this outstanding business is ready to retire and has instructed me to reduce the asking price significantly to make retirement happen.
The business is busier than ever with production increasing. The owner has recently expanded his production capacity by installing an extra saw bench to and keep up with increasing customer demand. The business has recently purchased a new loader and installed a new timber moulder.
This really is an opportunity to obtain a very profitable business venture that continues to grow.

This business was first established in 1981 and has been under the one ownership for the last 38 years. The owner of this highly profitable timber milling and processing operation has grown the business from humble beginnings. Initially the business supplied local customers, but over the years as the business gathered momentum, they have developed national and international markets.
The milling process involves timber logs being sawn into the required sizes and kiln dried. Once the timber has been dried it is machined into various products, mainly flooring, decking, furniture grade timber, skirting and mouldings. From here the product is shipped to customers around Australia and internationally.
The business runs with a long-term loyal workforce of dedicated staff that are committed to the business and their jobs. The business has long term Government quotas assuring an ongoing supply of logs. Logs are also sourced from private land owners.
By the nature of the business, a high proportion of the asking price is in the value of the cut timber stock that is held on hand as it goes through the production phase prior to consignment. The asking price is therefore made up of a high stock component, with the balance of the asking price made up of considerable plant and equipment which is specific to this type of business.
This business holds prominence in the type of products that it manufactures, supplies and sells.
As the business has grown, the owners have developed long term clients and have ongoing long-term orders and contracts in place. The barriers to entry for this type of business are very high, so a good level of security from competition is enjoyed by the business.
It is arguably the case that a business prospect of this type and scale is something that will not be available often and as such this is a fantastic opportunity for any interested buyer looking to purchase an established highly profitable enterprise.
Can I afford 1 South West Timber Sawmills?
With access to the best on offer from 30 lenders and complete support and advice from pre-approval to settlement, you can trust an Elders Home Loans broker to find a quick and simple solution.
Get a Quote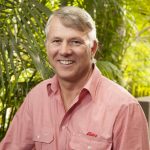 Elders Real Estate Bunbury - Stirling Street
Enquire about 1 South West Timber Sawmills, Busselton, WA, 6280